Shop and invest
1. Shop as usual
Enjoy shopping from hundreds of Tanggram merchants.
2. Collect rewards
Earn equal dollar T-Points from Tanggram world.
3. Boost your investments
Use your rewards to invest.
Enjoy special offers from Tangney's hot deals and get extra T-Points
Group buy and rewards
Get the attractive prices from the well known brands.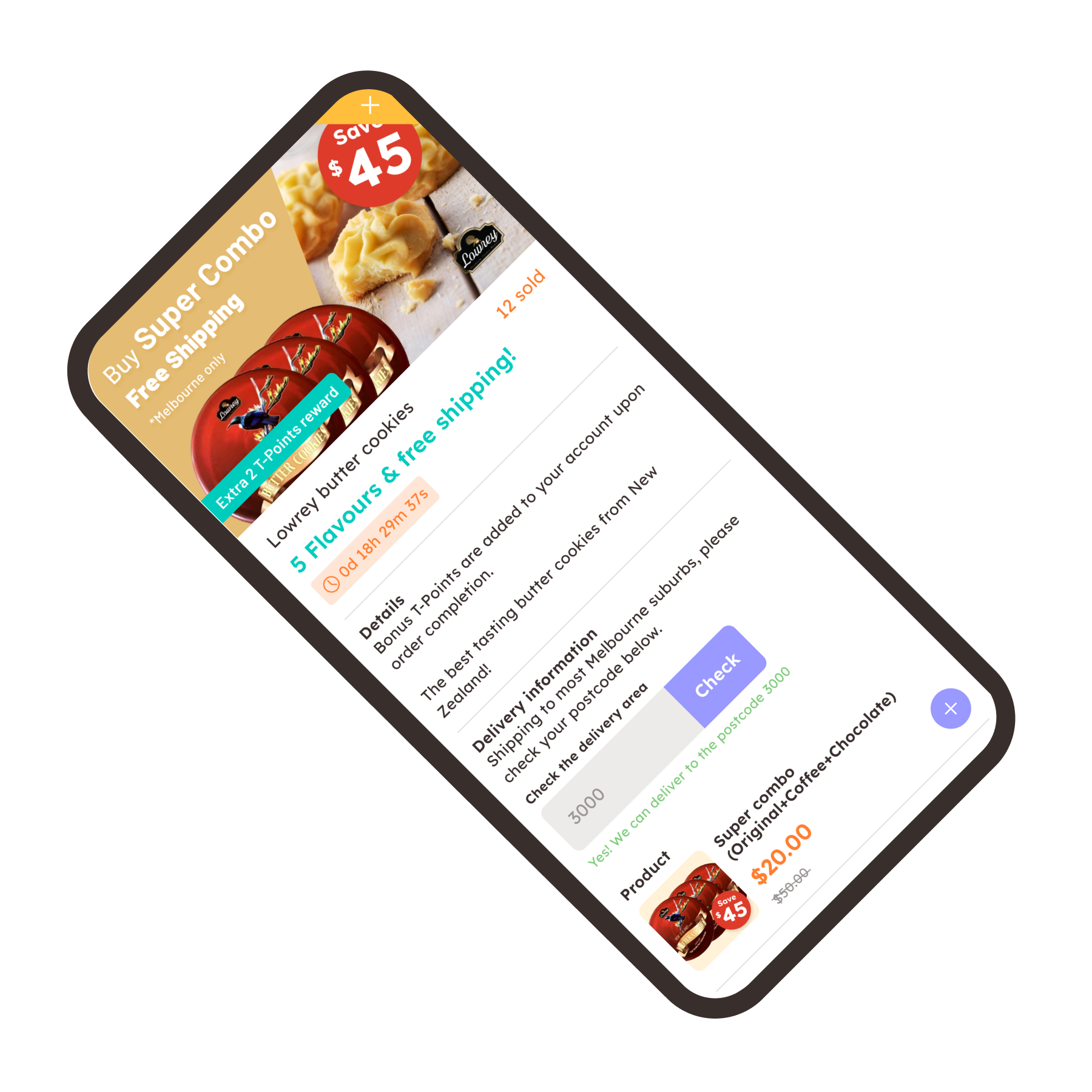 Exclusive offers
Handpicked collections
Super deals with extra T-Points
Purchase with T-Points
The power of your rewards
If you are investing $100 (100 T-Points) monthly from your shopping
Based on a 5.55% average growth rate per year
This is a hypothetical illustration of mathematical principles. It is not a prediction or projection of the performance of Tanggram Investment Fund or investment strategy. Average growth assumes reinvestment of distributions. It assumes monthly contributions with the first monthly contribution made at the end of the first month and includes the last monthly contribution at the end of the period. Does not take into account fees or taxes. It is for illustrative purposes only and is not indicative of any actual investment.
Eat, play and love with Tanggram stores
Food & drink
Fashion
Beauty
Entertainment
Education
Agent
Sports
Grocery